Customer Service Without Boundaries
Tuesday, October 17, 2017 - 9:00am to 10:15am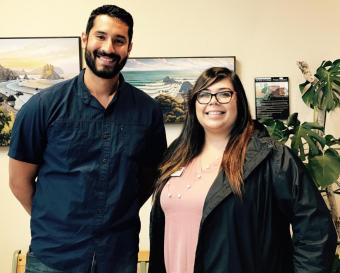 Join Katrina Sepulveda, General Manager of Holiday Inn Express and Bryan Willkomm, General Manager of Humboldt Patient Resource Center in a comprehensive workshop focusing on the fundamentals of customer service.
They will focus on what "Customer Service Without Boundaries" truly means and how you can implement small changes that will make a drastic impact.
Key topics will include: company culture, knowing your product and services, knowing your customer, and customer service resolution.
Come prepared to share and learn as we help each other grow the customer service culture within our community.
Free to Arcata Chamber members
$15 to public
No RSVP required
Questions? Call Chamber @ 822.3619
Treats will be provided by Brio and North Coast Co-op