The Great Think-Introduction to Problem Solving
Thursday, May 4, 2017 - 8:45am to 10:00am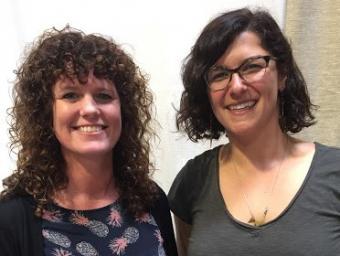 Thanks to the Plaza Grill and the North Coast Co-op for providing the space, coffee and muffins!
FREE to Arcata Chamber Members and $15 for non-members.
This workshop will give you a glimpse into the world of creative problem solving. You'll walk away with new tools for clarifying your challenge and creating ideas for solutions to move forward, while having fun and trying on something new. If you can, please bring a current challenge you are working on.
Presenters:
Keytra Meyer is a problem lover who is passionate about sense making. She currently works as a Strategy Manager at Humboldt Area Foundation and does consulting in graphic recording and facilitation, strategic planning and creative problem solving.
Tibora Girczyc-Blum was born with her eyes open. She is an asker of questions. She is a seeker and an adventurer. She likes to make things and take things apart. She is passsionate about creativity, sustainability, problem solving, education, nonprofits, communications, and community building. She is currently an independent consultant.