The 4th of July Jubilee Parade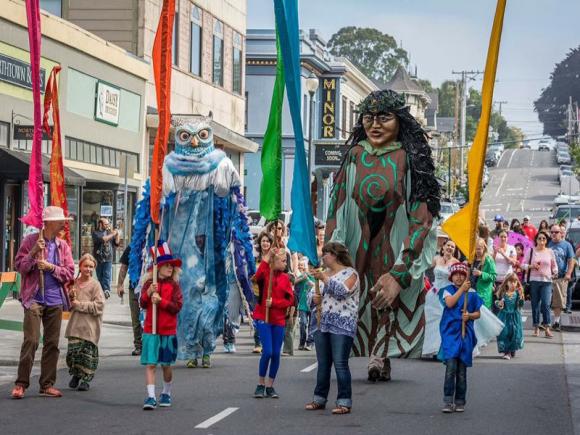 Top Photo Credit: Mark Larson & The North Coast Journal
The Arcata Chamber of Commerce presents our 2021 4th of July Jubilee Parade!
Instead of our annual festival on the Arcata plaza this year, please join us for a family friendly parade, highlighting the performing arts, Sunday July 4th, beginning at Noon!
All are welcome!
The route begins in the Creamery District and ends with two laps around the plaza. Parade attendees are encouraged to shop and eat locally at Arcata businesses before and after the parade.
For those participating in the parade please plan to assemble at 11:30am in the Creaery District on 8th Street between N & L Streets.
*All current, state & county mandated COVID safety protocols will be followed.
Pre-registration required to participate. Sign up here by Monday, June 28th.
Email us to learn more or to become a volunteer.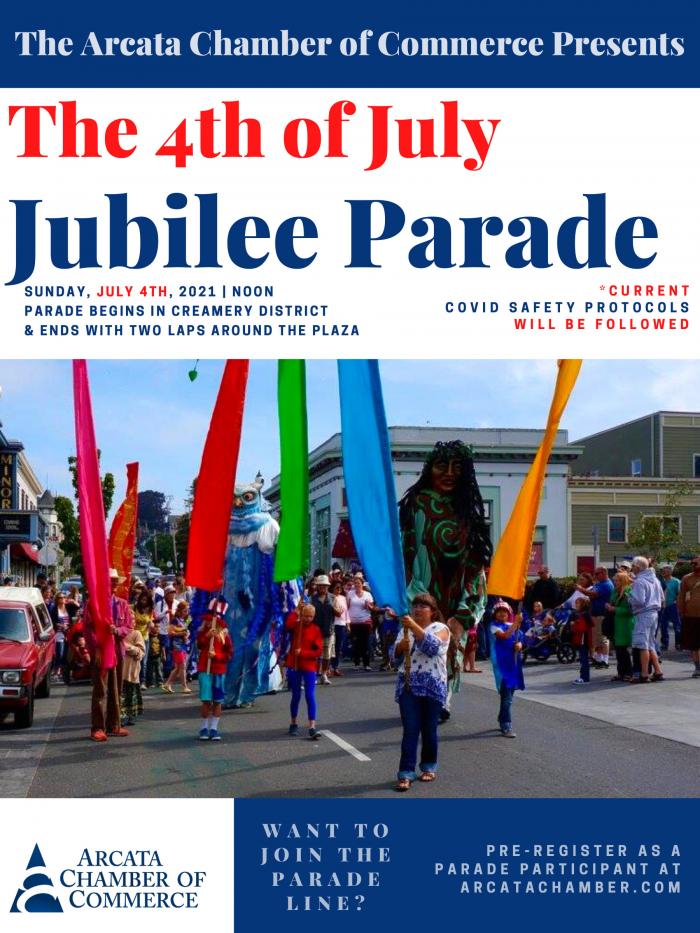 Thank you to this year's sponsors: