Video Basics for Cheapskates: tricks that go a long way
Tuesday, May 8, 2018 - 9:00am to 10:15am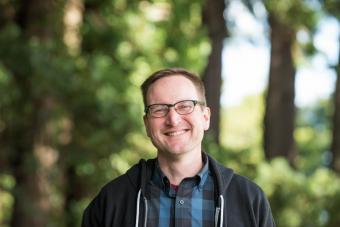 363 Indianola Road Bayside, CA 95524
You've heard that you should be posting videos, but aren't sure if you have the tools or the know-how to get it right. And it's expensive, right? Not really. If you have a smartphone, you've got a powerful tool.
In this interactive workshop, you'll learn little tricks that go a long way:
In defense of the selfie stick
Flattering lighting
Framing your shot like a pro [or at least an informed amateur]
Editing with your thumbs
Big, dumb mistakes
Sharing the video
Bring the gear you'd be using: smartphones, laptops, etc.
Presenter Bio:
Mike Dronkers is a multimedia storyteller, an award-winning documentary producer, a radio host, and a TEDx speaker. He works as a multimedia content producer for KHSU and is Humboldt State's social media coordinator.
Workshops are FREE to Arcata Chamber Members & their staff. $15 for public. Start at 9:00 a.m. sharp. End at 10:15. Thanks to the North Coast Co-op for treats!