Storytelling is Marketing
Tuesday, May 29, 2018 - 9:00am to 10:15am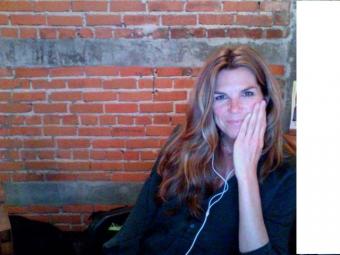 363 Indianola Road Bayside, CA 95524
What is your story? Are you telling the right story? Is your story creating emotional connections with your target audience/clients/customers? This workshop is an introduction that will give you the basic tools to help you identify your unique story and identify ways to tell it.
Are you conveying the story that you want to tell via social media, your website, through employees, at special events? Keep in mind, your story isn't just what you tell people; it's also what they believe about you based on what you value.
Yes, your story makes you stand out, but Lynette Nutter believes there's more to it, "Your story helps you build something people care about and want to buy into - it's about creating loyalty and meaningful bonds with your customers. It's not just a tagline, new packaging, or cool business cards. It's the story you are telling through your employees, your place of business, your customers, and more that can make you successful."
Presenter Bio:
Lynette has spent years connecting people, telling stories and creating brand stories across different industries. As sole proprietor of A Nutter Production, she has created a variety of content for many clients, including: Alchemy Distillery, Wing Inflatables, Baroni Designs, Stanford University, Sony Music and more. She is a passionate marketing specialist with unique experience developing content across evolving platforms, including: television, web, social media, public relations and special events.

Workshops are FREE to Arcata Chamber Members & their staff. $15 for public. Start at 9:00 a.m. sharp. End at 10:15 a.m. Thanks to the North Coast Co-op for treats!