Ribbon Cutting Ceremony for AEDC
Tuesday, May 24, 2016 - 12:15pm
Ribbon Cutting Ceremony at 12:15 p.m.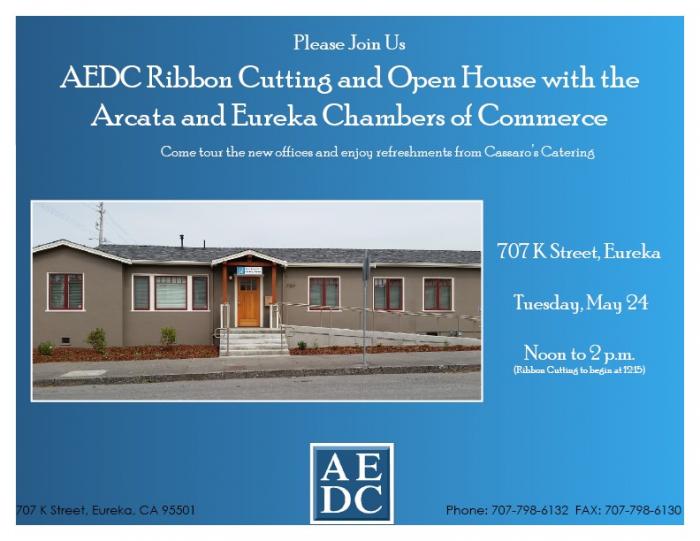 AEDC Small Business Lending Center has moved their offices and is inviting the public for a joint ribbon cutting and Open House with the Arcata and Eureka Chambers of Commerce on Tuesday, May 24. The event will be held from 12:00 to 2:00 p.m. at 707 K Street in Eureka and will include refreshments from Cassaro's Catering.

AEDC is a nonprofit economic development corporation whose mission is to provide loans and support to entrepreneurial, innovative business and community endeavors in their service region, which includes Humboldt, Del Norte, Mendocino, Lake, Siskiyou and Trinity Counties. Their primary activity is funding small business opportunities for owners who aren't eligible for commercial loans from traditional lenders. AEDC also works with partners to find funding for community development projects like Open Door Community Health, the Carson Block Building and the Arcata Volunteer Fire Department.

The building, previously a doctor's office and a law office, has been remodeled by Heartwood Design, with design and construction management by Greenway Partners, to meet the needs of a modern financial services office.

AEDC's offices are open from 8:30 a.m. to 5:00 p.m. Monday through Friday. Their new phone number is 707.798.6132.