June First Thursday Virtual Mixer
Thursday, June 3, 2021 - 5:30pm to 7:00pm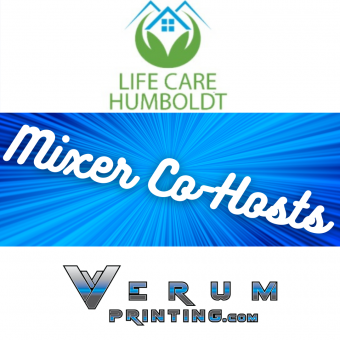 We're excited to welcome two of our newest Chamber Members, Life Care Humboldt and Verum Printing, as co-hosts for the June Mixer. Please join us in learning about their background, offerings, news, and trivia.
To purchase raffle tickets please choose from the options below:
Click here to purchase 6 tickets for $5.50
Click here to purchase 12 tickets for $10.50
Click here to purchase a Reach (30 tickets) for $22
Click here to purchase two Reaches (60 tickets) for $42
We encourage you to buy an item or gift certificate from a local business (or your own business) to donate. It is a great way to showcase your business or support your peers in the community. Donate here.