June, First Thursday Mixer with Kiki Planet
Thursday, June 2, 2022 - 5:30pm to 7:00pm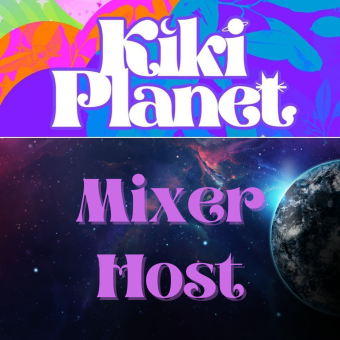 We are excited to announce our June in-person Mixer! Please join us on June 2nd, 2022 from 5:30-7pm at Kiki Planet, located at 88 Sunny Brae Center, Arcata.
Wine and snacks will be served. Enjoy a fabulous fashion presentation in this glamorous new venue and retail store in the Sunny Brae Shopping Center. Indoor celestial spaces, as well as the outdoor patio and yard spaces, will be open.
Please consider donating to this in-person event to make the evening wonderfully festive! You can bring your donation to the event or drop it off at our office. Call to let us know: 707.822.3619. THANK YOU!