January First Thursday Mixer
Thursday, January 6, 2022 - 5:30pm to 7:30pm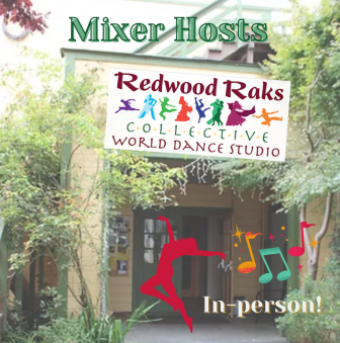 824 L Street, Arcata, CA 95521
Annalisa.ArcataChamber@gmail.com
We are excited to announce an in-person Mixer! Please join us with the host, Redwook Raks Collective, located in the Creamery District, 824 L St., Arcata on January 6, 2022. We will launch the year in style by celebrating the newly reorganized non-profit collective of performing artists at this spacious venue.
COVID safety protocols will be followed, including plenty of spacing, ventilation, sanitizer, outdoor options, masking, and safe-capacity support.
Please consider donating to this in-person event to make the evening wonderfully festive! You can bring your donation to the event or drop it off at our office. Call or email for availability 707.822.3619, Annalisa.ArcataChamber@gmail.com.