Influencer Marketing
Tuesday, May 22, 2018 - 9:00am to 10:15am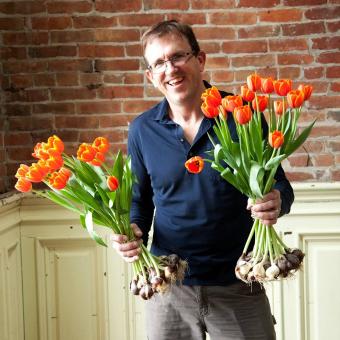 363 Indianola Rd Bayside, CA 95524
In this workshop, you will learn how to find and engage *influencers as well as how your company or brand can benefit from a relationship with an influencer and their followers. You will also learn some of the pitfalls and risks that go into influencer marketing. This fast paced workshop will open your eyes to exploring influencer marketing.
*Digital Influencer: A trusted person in the digital sphere who has gained a large following on social media. Often revered as tastemakers and trend setters, an endorsement for a digital influencer can expand your brand well beyond your current reach.

Presenter Bio:
Bill Prescott is currently the Marketing Communications Specialist for the Sun Valley Floral Farms, and manages www.stargazerbarn.... He has been a contributor to the Huffington Post, The Produce News, Super Floral magazine, and many other national publications. Based in Eureka, California, Bill also runs a marketing consulting firm, www.prescottdesig.... Bill is active in his community as a commissioner on the City of Eureka Economic Development Commission and as the chair of the Humboldt Made marketing committee.