HR 101 for Managers
Thursday, November 2, 2017 - 9:00am to 10:15am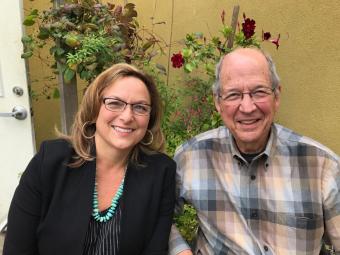 Vice President of Human Resources at Coast Central Credit Union, Ann Jadrow-Bettiga and Principal at HR Direct, Dave Turner are teaming up to offer "HR 101 for Managers" and "More! HR 101 for Managers" on November 2 & 9.
These are two different, stand alone sessions. You need not attend one to attend the other. Come to one or both!
Dave Turner and Ann Jadro-Bettiga are both HR professionals in the Humboldt market; with their combined experience they will bring a basic understanding of the rules and regulations facing employers in California in 2018.
Both of the workshops will cover the top ten things employers can do to get sued, and more importantly, how to avoid getting sued. The information is beneficial to employers of any size with any number of employees. HR rules and regulations can be confusing, expensive and stressful Dave and Ann will give you information to save some money, reduce stress, and have a better understanding of how to be compliant.
Free to Arcata Chamber members
$15 for the public
Treats will be provided by Brio and The North Coast Co-op
No RSVP required ?? Call The Chamber 822.3619