Fall Business Forum - Your Social Media Reach During COVID
Tuesday, October 6, 2020 - 4:30pm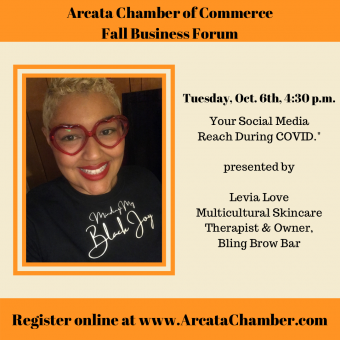 Presented by Levia Love, owner of Bling Brow Bar.
Levia will help you examine your current social media presence, answer direct questions and give tips for improved posts and audience engagement. Building your organic reach through a small business perspective.
Please bring your questions; there will be time to work through individual questions and social media concerns.
FREE and open to all, not just Chamber members.
Pre-registration required.
Thanks for support from